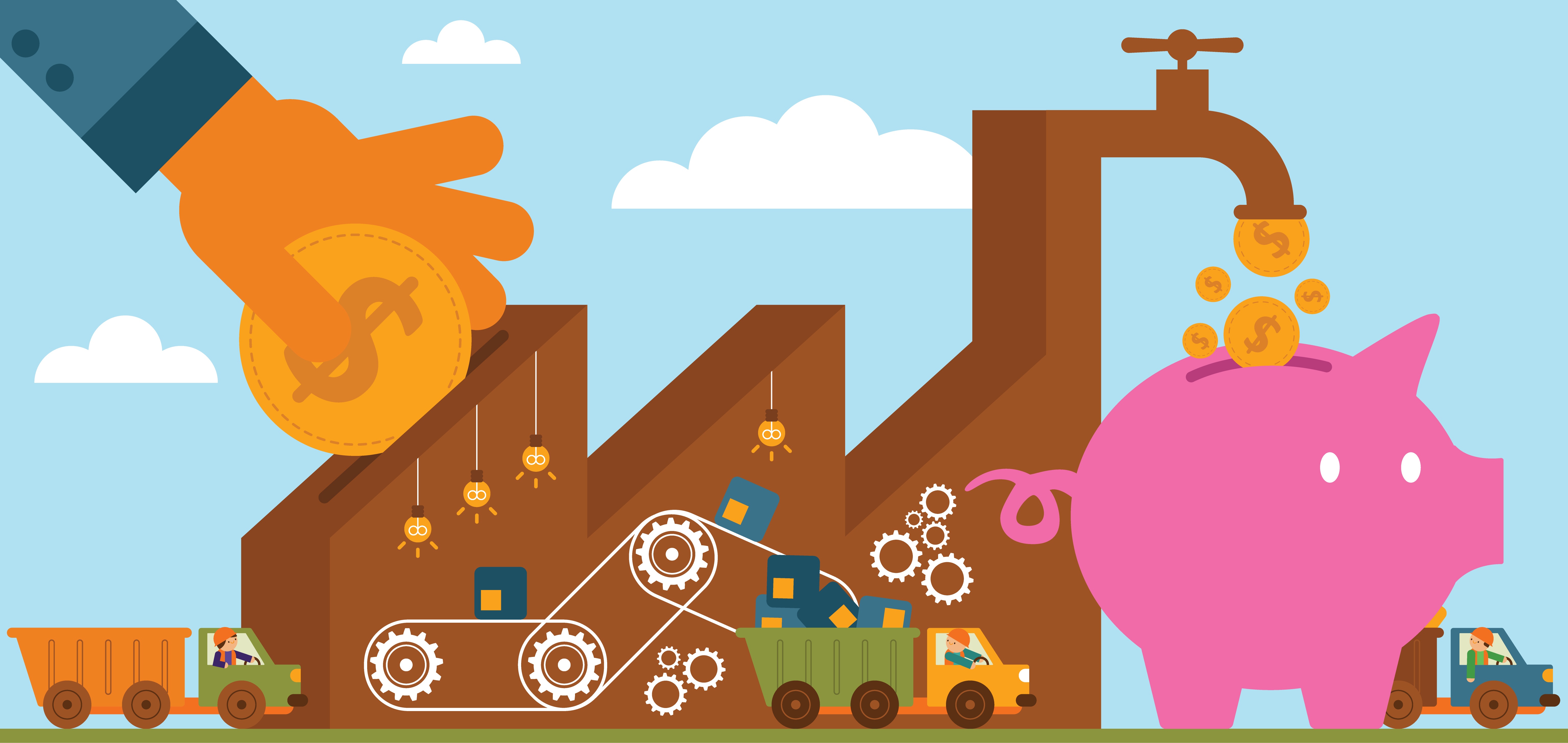 Retail store owners' cash flow has always been at the mercy of the yearly retail calendar. As the seasons change, the climate of the market changes, which can mean that your cash flow changes drastically from month to month. That means the potential for less cash in your wallet. With COVID-19, it can make it even more unpredictable.
You are likely to see spikes in your capital at some points throughout the year—particularly as the holiday season draws near and people are preparing to celebrate the stretch from Halloween to Christmas with friends and family.
Depending on the specific type of store you run, you will face different challenges throughout the year. For example if you sell snow blowers and you don't have a cold winter, your Q1 of the following year will be lean as sales did not materialize and no matter of promotions will get them off your hands.
Likewise a garden center during a rainy spring, an apparel retailer with hotter summer months than usual, a Halloween store with the holiday coming mid-week – all of these events will impact cash flow differently.
September, however, is a particularly difficult time. As the summer draws to a close but the holidays are still a bit off, shopping slows. Fortunately, there are ways that you can maximize your financials by addressing common issues that arise during this time.
Now is a good time to really look at your open-to-buy and clear out slow sellers.
Back-to-school, both virtual and in person, has a limit
Many stores fall into the temptation of clinging to the back-to-school shopping season late into September by pushing items such as school supplies, items to outfit college dorms, and late summer-appropriate clothing long after school has started. Back-to-School sales and promotions should have ended by the last week of August. The shoulder month of September is when you should be preparing your store for the rest of the fall and for the holidays.
Order from fewer vendors
As the holiday shopping season approaches it will be crucial that your store is well stocked with the most popular items. Making huge orders during September, however, can be devastating to your bottom line. Instead, make small periodic orders so that you are building up your stock without a tremendous cash outlay.
Avoid slow billing and payments
September is not the time for extended flexible credit or offering layaway. Merchants should be insisting on timely payments from all customers.
Barter
If you find yourself dealing with low cash flow during September – espcially during Covid- try bartering instead of paying other small businesses with cash. Determine what you can offer them that they may need in exchange for services that they can provide for you. This can help you to get through the tense month a little stronger. I once bartered an entire fire sprinkler upgrade for a retailer using gift certificates.
Watch your payroll
You are likely going to need extra help during the holidays, but with the slower shopping month of September upon you it can be extremely helpful to your assets to cut down on the number of employees' overtime hours. You are doing more with less during the pandemic but that shouldn't be an opportunity to pay too much. With school starting up, this often is easier than it first seems.
Cut down on inventory
The shopping season is coming, but fewer people shop during September as they too prepare for the expenses of the coming gifting season. Offering a slimmer, less diversified inventory during this month will help to reduce the money you spend on your stock so you can prepare for the heavy ordering to come. Consider doing a physical inventory at the end of the month to get accurate counts for reorders.
Focus on specific wholesalers
You are much more likely to spend more money if you work with several different suppliers. During the slim month of September limit your ordering to one or two strong wholesalers or suppliers so you can consolidate shipping charges and take advantage of combination offers.
A lot of retailers don't give a second thought to their cash flow – until it is lacking. Use these tips to manage your cash flow and manage your financials in an orderly way.
See also, How To Improve Your Cash Flow By Balancing Your Merchandise
In Sum
There's no magic to proper cash flow.  The best way to improve yours is to concentrate on driving profitable sales in your stores. The more you make their day, the more they will buy and your merchandise will turn.
Selling your merchandise is singularly the most important thing you can do and that takes going beyond product knowledge to train your crew how to sell.
As you focus on your own four walls and how you can create an exceptional experience, the more you will be able to raise your prices, your sales and your profits.