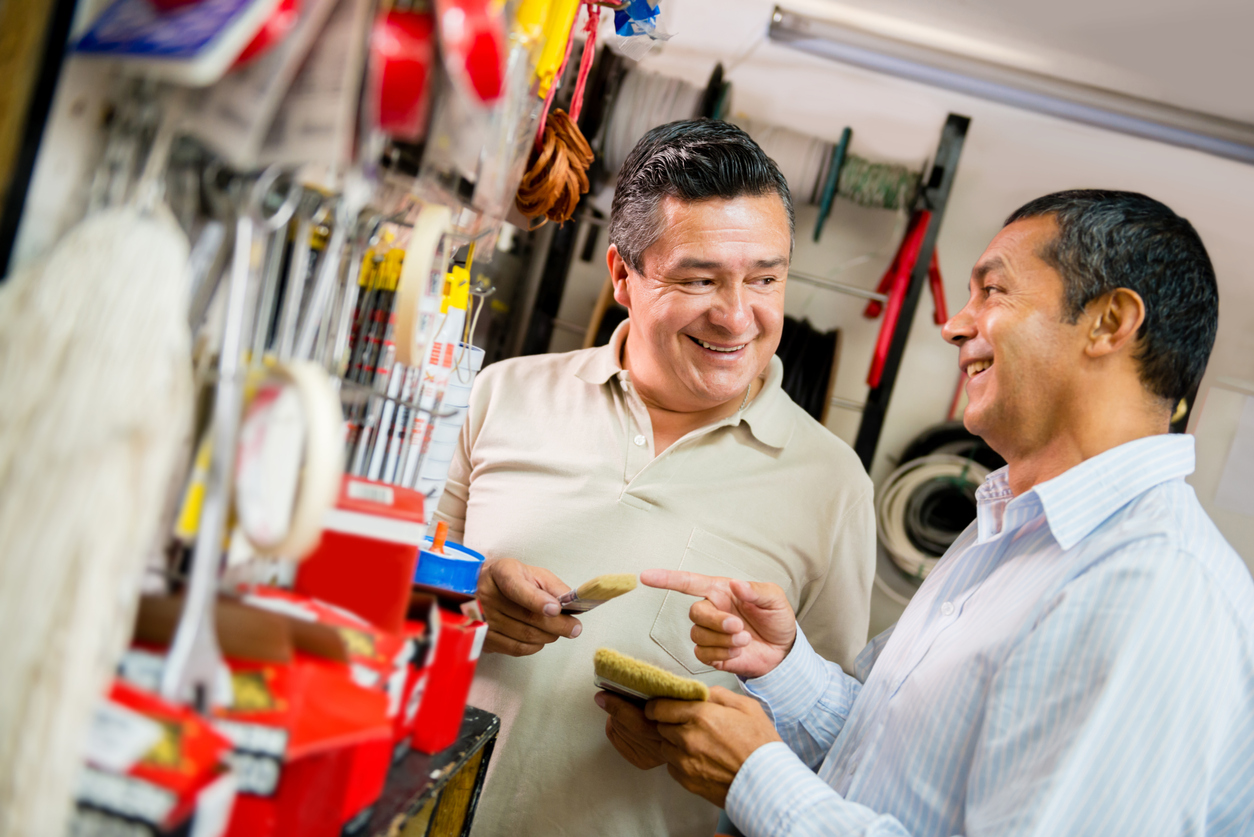 Have you ever gone to a store and purchased paint, only to discover when you got home that you had no paintbrush?
That's kind of what it's like with many retailers' training programs…
They may have had an outside company develop their material, or they may have spent hours, weeks and months developing their own program.
But when it comes to the actual retail sales training, they forget their most important person – their learning manager – the one who will actually assign and monitor their training.
Unless someone is dedicated to consciously and religiously assigning the materials and then checking up weekly to make sure learners are completing the training, your retail training program will fail.
It's not enough for the C-level executive or owner to be willing to pay the money to create a training program; they already know the value in it. They need a partner, probably an Analytical personality style, who will monitor and carry out the learning experience.
This person doesn't have to be your store manager or training manager, though they could be.
The learning manager must be told, at the outset, why you have developed or purchased a training program.
They must understand what your retail business has to lose if sales don't go up, the reality of online predators vying for your dollars, and most importantly, the risk of cutting hours or even employees.
Your learning manager must be able to speak to these things easily and from the heart.
They must be able to come up with a timetable that keeps the training measured until new behaviors can be demonstrated on the sales floor to the satisfaction of your retail management team.
They must be able to tell the difference between a retail employee who pretends and one who really gets it .
In short, they must be able to get the paint from the can to the wall.
Your learning manager must be able to:
Map out a training plan for full-time as well as part-time employees.
Assess and identify retail skills or knowledge gaps that need to be addressed.
Motivate employees to begin and continue the step-by-step training process.
Connect the dots between individual store associate's progress and their key performance metrics.
Maintain a log of who has become certified on the training and who has not.
If that's you, boss, congratulations!
If it's not, then identify your learning manager, someone who can manage your training program so your employees can create an exceptional shopping experience for all of your customers and potential customers.
See also, SalesRX Online Retail Sales Training To Grow Sales
In Sum
With Covid-19 still on the loose and shoppers inclined to take the easy way out and buy online, only an exceptional experience will create a happy customer who tells their friends about your retail store.
SEE ALSO
Mission Possible – Train Your Retail Sales Team On How To Sell
Here's Proof Best Online Retail Sales Training Program Works… Well Mine Anyways
SalesRX Online Retail Sales Training Program Certification Proves Learners Know It