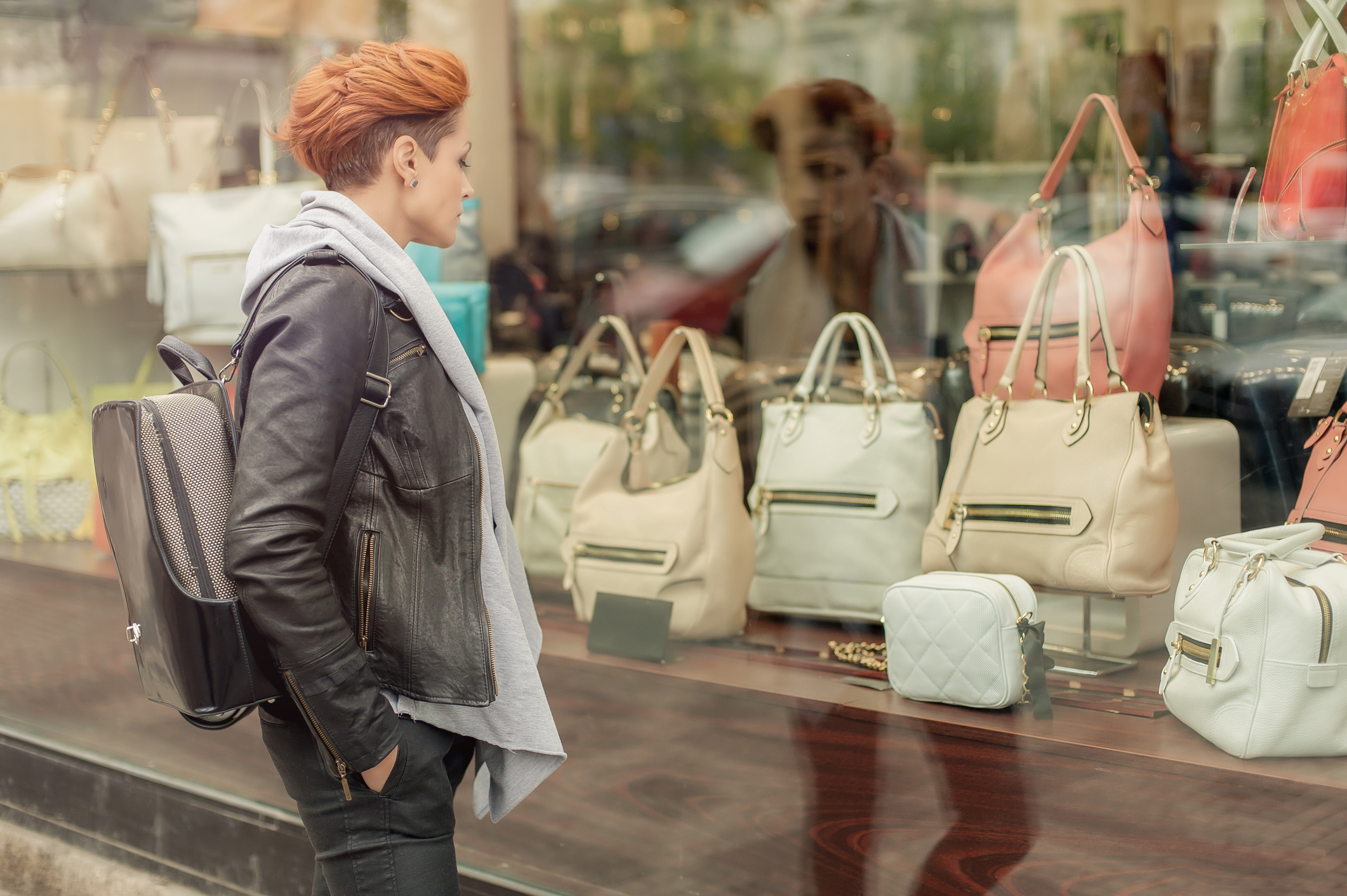 Retail merchandising is such an important topic – especially during Covid-19. Most of the time smart retailers call it visual merchandising and are always looking for best practices to arrange their products.
What is Visual Merchandising? 
Visual merchandising is presenting, arranging and displaying products in a way that makes them grab the shopper's eyes and encourages them to pickup, try on, and ultimately buy the merchandise.
When looking to learn how to merchandise your store display to draw your shopper's interest and sell more merchandiseD it is important to think about what story you want to present. It's easy to pile and endcap with merchandise and slap a bright red SALE sign but how to move full priced merchandise?
That's the important part many articles about how to merchandise your store leave out. It isn't enough to create a "pretty display" – it has to convert lookers to buyers or it is a waste of time.
And don't think just dragging out a bunch of sale racks onto the curb or piling your leftovers no one wanted in the first place into the front of your store will draw people in either. Why? Because then the front of your store will resemble a yard sale more than a going retail space.
But that takes knowing the do's and don'ts of inventory management. Does that sound intimating? It doesn't have to be. 
You just need to know how to organize merchandise effectively. My secret?
Keep it simple with these tips and best practices.
12 Insights How To Merchandise Your Store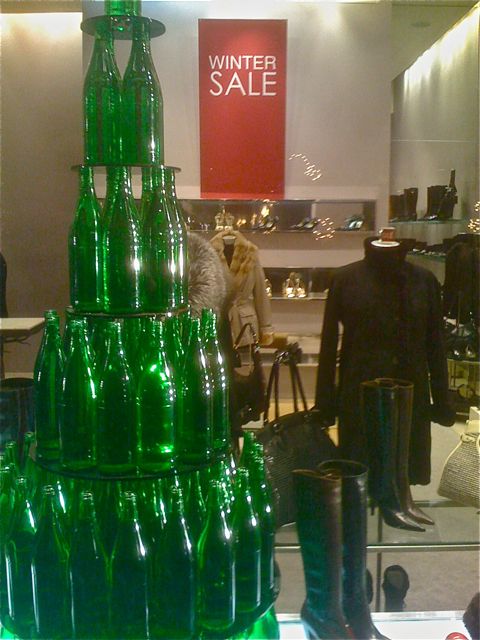 1. Change your displays monthly Holidays and seasons only last so long, and a promotional item has a short shelf life. Feature new arrivals in your store layout first.
If you ordered product meant to go together, keep it together. You don't want its first appearance to be diluted. Later, the few items that may be left can be grouped with new arrivals to give them a new look.
If you ordered red Valentine candles from one vendor, mugs from another, and teas from another, wait for them all to arrive. Don't put the candles out first as a sole item and lose the potential add-on-sale.
2. Visually merchandise the products people want, not need. Don't choose to highlight products the customer already needs ; those are what they are coming in for. A customer responds to product displays of items they want.
For example, don't display the cheap hand mixer when the fancy KitchenAid is what every Emeril wannabe desires. Just because they need a mixer, doesn't mean they won't treat themselves to the expensive model if it is displayed well.
3. Look for one thing that makes a grouping other than price . All of one product works well in a grocery store, but it is little more than warehousing the items in a retail store. Your visual merchandising strategy should include making displays according to product use — an assortment of items related to brewing and drinking tea, for example. Or display by color — the strongest color combinations to attract attention in retail are red, white, and black.
Try related or contrasting colors. Our eyes quickly get the point and move on, so never make a monochromatic display.
4. Focus on the front of your store. Start with the display area closest to the front door and put your newest and most expensive items in the spotlight. Be sure to have several levels of height – even on shelves, make sure your store fixtures are clean top to bottom, and filled with enough products so that the customer can pick up and touch without having to totally dismantle your display.
5. Add a stuffed pig to at least one window. Find a totally unrelated item and put it in your display. It serves as a prop. Its only purpose to grab your customer's attention. Add a stuffed toy pig to complete your KitchenAid display. It is not necessary to add a prop to every product display, but the idea should always be there.
The display in the picture above shows the green bottles as the pig in the window. These visual elements make  the customer ask themselves, "Why is that there?" They are intrigued by your visual merchandising picture and come in to learn more.
6. Add additional lighting so the merchandise stands out. Light your display like it's important. Adjust overheard lighting. If you have a particularly dark display with no way to highlight it from above, consider moving your best-selling products to an existing light source or light from below with small spot lights. Remember, light makes the merchandise pop.
7. Add compelling signage. Add a few well-placed, well-worded signs – even on store fixtures. Make sure the signs are short and easy to read to catch the customers' attention. If your customers are mostly seniors, make it easy on them by using larger fonts. Handwritten signs with markers are okay for a kid's lemonade stand, but anywhere else they tend to look amateurish.
See also Steal These 9 Visual Merchandising and Store Ideas
Don't ever put up signage that says DO NOT TOUCH. You might as well put up a sign that says DO NOT BUY. Displays are supposed to get messed up.
8. Rotate your displays but not your fixtures. Move existing displays around the sales floor when new merchandise comes in. Since the fairly new inventory will still be selling, switch your store layout two weeks after their arrival. Move one from the front to the middle of the sales floor and the other from the middle to the back.
9. Track your sales by SKU. Monitor your computer printouts and inventory levels weekly. If something really takes off, be prepared to reorder these best-selling products immediately. If you have sold through your inventory and you have no back stock, change your visual merchandising plan to something you have plenty of.
If something doesn't sell, try moving the same display to another location or incorporate different product placement before giving up on it.
10. Make sure every product in the arrangement is priced. Make sure all of your product is priced. No one wants to have to ask how much something is.
11. Engage more than one sense in your store. You may have seen those stores selling health aides in malls with several oil diffusers working at right. In fact, you're probably already wondering what they smell like. That's the power of engaging more than one sense.  I've seen retailers user ScentAir for beachy Tommy Bahama clothes departments to engage the nose, high-end grocery stores to offer fine food tastings to engage the mouth, and sound retailers to have separate rooms to engage the ears. Just make sure to go easy on scent, many have allergies or other preferences. 
12. Add motion to your display. It is easy to only think about what the display looks like in terms of colors and textures but you can go further and add movement with a fan carefully placed out of sight to slightly blow a summer dress, add a toy train during the holidays, or your product in use. Usually motion also gives you sound which is a bonus.
For a fuller picture of how to organize merchandise, check out this primer
In Sum
What's the most important element to visual merchandising?
Your creativity. You must learn the science and the art of arranging beyond just SKUs and discounts.
These retail merchandising tips are by no means all the ways how to organize merchandise into your silent salesperson – especially during COVID, but they form a foundation that any retailer or small business can use to bump sales. Be careful that your floor plan remains open and aisles are easy to walk down. Customer service extends to the ease with which they can navigate around your stellar displays.
To build on that foundation, check out SalesRX, my online retail sales training platform that trains you exactly how to create compelling displays.