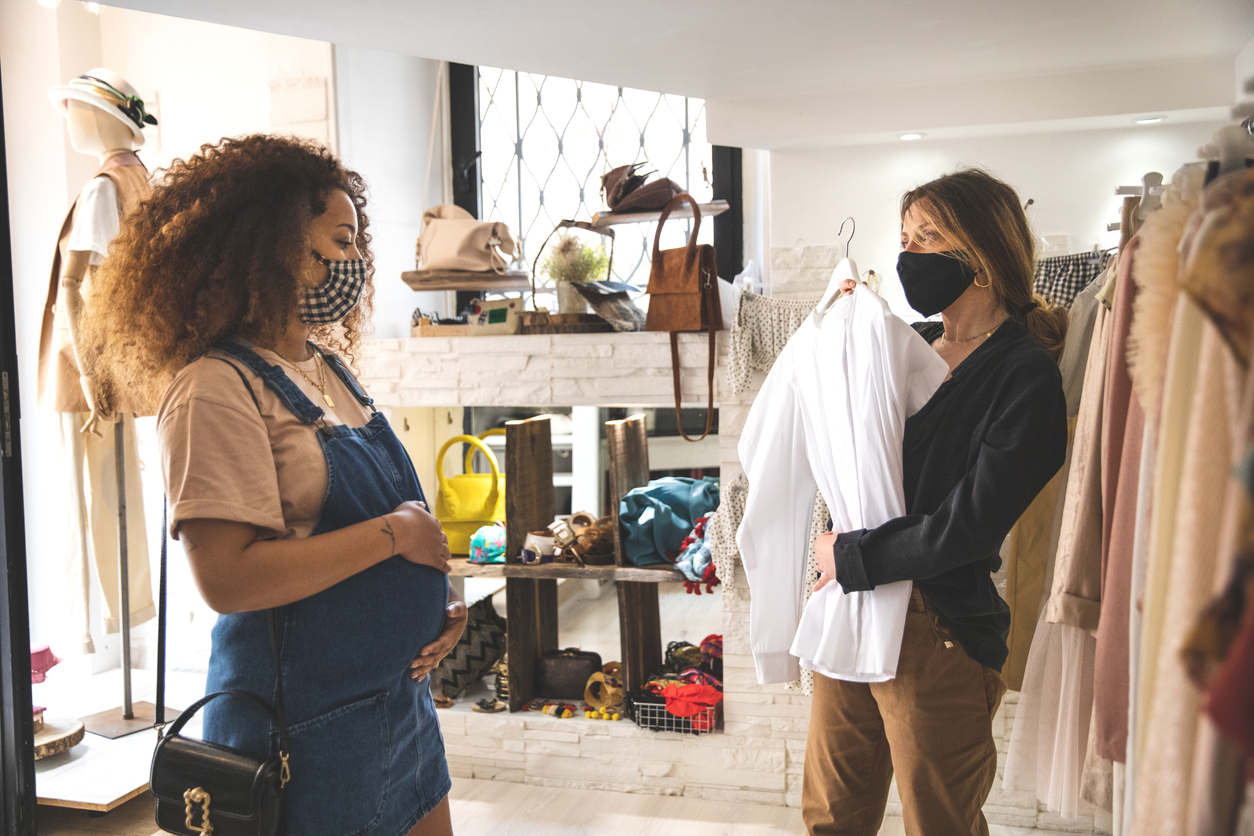 This post is for every retailer looking for how to train their team on suggestive selling techniques.  
When you're trying to build your retail sales – and who isn't – there are really only three ways to do it:
Get more visitors through the door and make a sale to them.

Get those shoppers who come through your doors to buy more when they do come in.

Get those customers who have already shopped with you to come in more often.
Selling is easy when the customer already knows what they want or need. If they just want a pair of shoes or a new 8K television, it's easy to just ring up their purchase and let them walk out the door.
Of course, that leads to low per-ticket sales and a lot of individual sales. With a little extra effort, your sales staff can increase per-ticket revenues and make more sales per transaction.
You make more money when you leverage the trust you've already built.
Let me explain…
Suggestive selling, or upselling, is a sales technique of using the knowledge you've learned about the customer coupled with your wisdom about the products. This allows you to encourage buyers to purchase additional product.
A well-trained sales associate can challenge customer preconceptions and help them see the value of products that complement, or entirely fulfill their initial intended purchase, frequently providing a higher degree of ease of use.
But it starts much earlier than the close of the sale…
Getting to know your customer
Rapport building is at the heart of suggestive selling. Once a customer feels that they can trust one of your staff…that they have something in common with them at some level and that the employee is focused on them… they'll open up about the motivators that are driving their purchase decisions.
Why did they come in today? What was working before but isn't now?  Why are they dissatisfied with the previous product?
As they share their answers, they'll also open up about any preconceptions that may be causing them to look at buying a cheaper product to save money. With that knowledge in hand, salespeople can suggest more complete buying decisions.
The cheap hose syndrome
David, a friend of mine, used to buy the cheapest garden hose he could find. They never lasted for more than a season at best. He told me, "Since I had to replace them anyway, I didn't feel like they were worth much of an investment. All of that changed when I ran into a salesman who listened to my issues and suggested ways to get more value out of my hose purchase."
The problem
As the salesman discovered, David actually had two problems. First, his garden hoses didn't last long, so he always bought cheap ones. Second, he was abusing his hoses, causing them to fail early and feeding into the cycle. After a brief explanation, the salesman was able to show him why the hoses were failing and suggest two products that would solve both problems.
After using the hose in his yard, it was often caked with dirt and David, being like most of us – lazy – simply didn't feel like coiling it up and storing it. It would lay in the sun, baking the water inside and creating incredible pressure in the hose. This caused the hose to fail sooner than it should have. The salesperson shared that he learned the hard way –  the cheaper the hose, the faster this process occurred. Even expensive hoses can't take much of that abuse.
The solution
To solve his problem, the salesman suggested that David buy a better quality hose and an automatic hose winder. When he was done with the hose, he could push a button and the hose would be coiled up and stored safely, without his getting covered in mud.
A conversation that started with David looking to buy the cheapest hose in the store ended with him buying one of the most expensive, along with an additional purchase that enhanced its value.
Everyone won on that suggestive sale. The customer got a more complete – easier – solution that in the end saved him money. The employee made a real connection to the customer, feeling he did his job well in helping another person, and the store won a more profitable sale.
In Sum
Using a little detective work, a little psychology, and creating an atmosphere of trust, this salesperson learned enough about David's problem to solve it completely.
More importantly for David, he received a better value from the products he purchased. He recently told me, "I haven't had to purchase a hose for several years now, and I don't get muddy trying to take care of the one I have. When I do make lawn and garden purchases, I return to that store and, when possible, look for that salesman."
It's much easier to get more from existing customers than to attract new ones.
Use these suggestive selling tips to present a more complete solution to your customers will grow your sales. The more satisfied those customers are, the more they will tell their friends about your retail store.
See also: Retail Sales Training Tip: How To Add-On To Any Sale