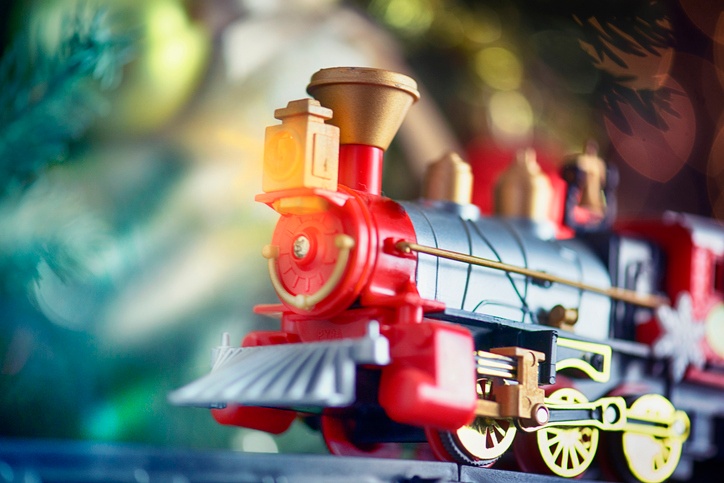 The holidays are a great time to entice shoppers with unplanned purchases. The grocery industry has mastered the art of getting a shopper who just enters the store to buy one thing but leaves with several seasonal items.
Brick-and-mortar retailers can adopt several of these best practices better than anyone. How to encourage unplanned purchases? Do better with your merchandising, signage, and training so your shoppers get a sense of urgency.
When you do this you help thwart online retailers advantage of scooping up what the shopper in your store might have missed.

9 Best Practices How To Encourage Impulse Buying
Free up their hands – provide a basket. When the hands are full, impulse items stay on the shelves. Don't just have a basket at the doors; instruct your employees to walk up to the shopper with a basket and say – not ask – Here's a basket for you. Studies have shown up to a 21% increase in average ticket from shoppers who use baskets.

Catch their attention – have a display that moves. Add a train, a small ferris wheel, or something else that goes around in a circle. Guys in particular will stop and watch it which gets them to consider the other items you've displayed around it. The best place for this action is in your front windows or at the front of your store layout.

Stop them in their tracks with a knockout item. Have one model with all the bells and whistles spotlit within 8 feet of your doors. Consider adding a red carpet leading up to it and a floor sign that includes the benefits the customer gets from such a model. Impulse spending occurs when the shopper can visualize the merchandise with all the bells and whistles in their own home.

Decide for them by pointing out who specific products are perfect for. Put up signs Perfect for the guy who has everything because it's not functional or Perfect for a college dorm because it is so small. You get the idea. Buying decisions are triggered when you help them see who the gift would be for.

Tickle their impulsive spending nature with an item at the counter. Retail displays that show a pre-wrapped item under $20 on the counter that anyone and everyone can use can help boost sales. Have the same item unwrapped so they can see it for themselves.

Make it tactile by getting shoppers to touch. Encourage them to feel how much lighter a carbon fiber bike is with a sign Feel how much lighter. Encourage them to feel how soft a premium cashmere sweater is with a sign Our cashmere is like baby kisses, rub your hand across it.
Cozy up your store with holiday decorations to make shoppers linger. Your store has to look different from any other month; a cheap string of lights with a few hanging cardboard ornaments won't do. Change a shopper's surroundings, and you change their analytical state to a state of childlike wonder. Use chicken wire to construct a sturdy but lightweight foundation just above and inside your front doors where you can lay lights and greenery so shoppers feel transported to another place as they enter. Then use your social media savvy to attract customers on the couch to drive to your retail store.

Make sure your hours and pictures are right on Google. Google now aggregates data from users to show your popular times and wait times; your shoppers are checking that before they leave their house. Google My Business to make sure your hours are up-to-date with current photos …and add videos. You can find out more about Google My Business marketing in this post, 6 Smart Ways to Spend $1000 (Or Less) To Attract More Retail Customers.

Provide an exceptional shopping experience so shoppers feel something special when they enter your doors. Training is the key if you want more than Can I help you? said to every shopper. Make sure every employee can greet shoppers the way you want them to, that they know the difference between an upsell and an add-on, as well as how to thank shoppers after they have paid. The key is to focus on keeping customer service top of mind over tasks so make sure you start every shift and every meeting talking with your crew about how to create an exceptional experience.
One additional point is to not think all impulse purchases are based on the deal, a discount, or other promotions.
You can make up margin when you deliver to your target audience the right product that adds value and doesn't strip your margins.
See also, How To Visually Merchandise Your Holiday Store Windows
In Sum
Mastering how to get shoppers to buy more should be a priority for any retailer looking to boost sales. But getting shoppers to buy your impulse items has to be more carefully considered than simply throwing a promotional price on an end cap. The very best way to build average ticket is the old saw suggestive selling.
Having well trained employees who can simply say, "Did you see this? It goes great with what you already picked out" can go a long way to encouraging that extra purchase from your retail store rather than an online store.
Use these tips to stand out from the rest of your brick and mortar competitors as well as to win back sales from online bandits.