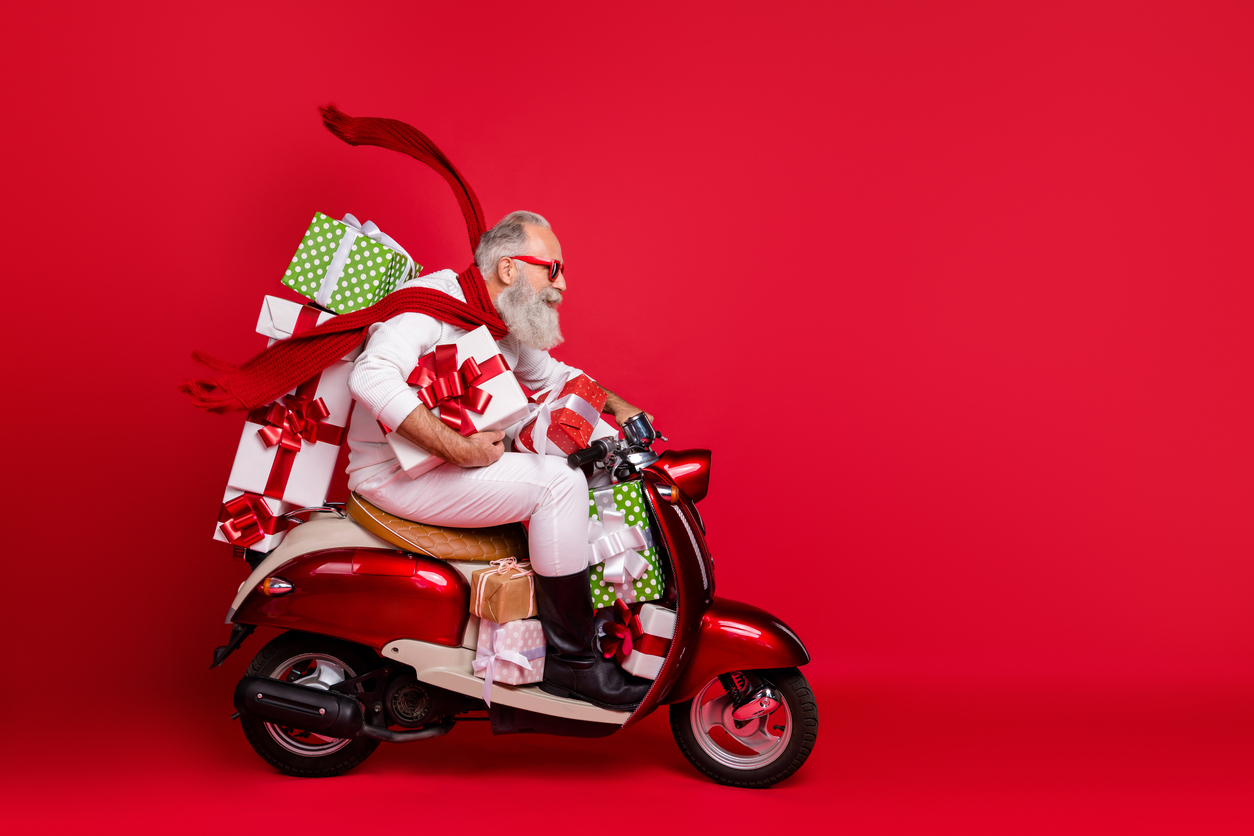 As a retailer, I loved the day before Christmas Eve. All the planners had purchased and the after-Christmas sales had begun.
The guys were now considering going shopping…
On Christmas Eve, the crowds gradually thin out and you begin to notice more and more men – the malls are practically fueled by testosterone.
Guys can be the easiest to wait on because we just want to be a hero.
Use these retail sales training tips (no matter what sex of a salesperson you are) to help you sell to men and drive your retail holiday sales.
Understand this about your male customers:
We are not that price driven. We may "say" we are but remember, you're basically dealing with a boy discovering your merchandise for the first time.

We often show how much love we have for the men and women we are buying for by the price tag or size of the gift we choose; whether that's a toy, jewelry or clothing.

It's almost like we are treating ourselves when we splurge on someone else during the holiday season, so don't try to limit us.

We want to win, be admired from the gift we give.

Above all, men hate shopping, its not a thrill – its a chore.
Help us by getting us to laugh or at least smile with you so we can acknowledge we want your help in selecting a product.
If it were me I'd put a sign over the most expensive bike or other toy that read, "Yes, you can buy their love."
If I owned a liquor shop I might put up a sign, "Alcohol always makes the in-laws nicer."
If it were a lingerie boutique it might be, "Guys: Always guess smaller if you want to be a hero."
Get the idea?
How to sell to men in your retail store:
Don't leave us alone – we'll walk.
Get us to linger by giving us something to play with.
Don't follow us around or you'll spook us; check-in every few minutes by pointing something out about what we're looking at.
If you wrap, let us know that up front – it is a great option that makes a difference.
Acknowledge your return policies right away – make it safe for us to buy.
If we trust you and pick something out ask us, "Who else is on your list?" We only want to do this chore once.
Figuratively take us by the hand if we've never been in this type of store before whether it's lingerie, cameras or jewelry. Give us options; don't expect us to know what we want; we don't want to risk being wrong.
If we can't decide between a couple of items (and it's not Christmas Eve,) suggest we purchase the best item and return it if we change our mind before giving; that way we'll at least have something. Remind us that otherwise we'll have to return to the chore of the mall again and worse, you might lose out because the item could be gone.
If you're an apparel store, don't make a big deal if we don't know the size of our wife, girlfriend, buddy or child. Instead ask us to point out someone in the store about their size. Remind us it can all be returned.
What to show to guys?
Big, bright, or cool.
The closer it gets to Christmas, the more likely we are to splurge – especially on luxury fashion, expensive jewelry, or niche hobbies and interests – even just for ourselves. So even if you sell menswear or skin care, you can still treat us in a way that values us rather than dismisses us.
Instead of a gift card suggest an outfit or item of equal value so the giftee has something to unwrap and it looks like the gift giver at least tried to get something just for them.
What not to do
Ask for our budget. If you allow us to limit ourselves, you'll dumb-down our choices and you'll lose out.
Above all have fun when shopping or buying for guys. 
In Sum
It's true not all guys are alike – many do like to shop and many hate to shop. Some like online shopping, some respond well to marketing and some spend thousands of dollars.

If you modify the ways you think about how to sell to men with these tips, it won't matter what the recipient's size; your male shopper can still be a hero when buying a gift.