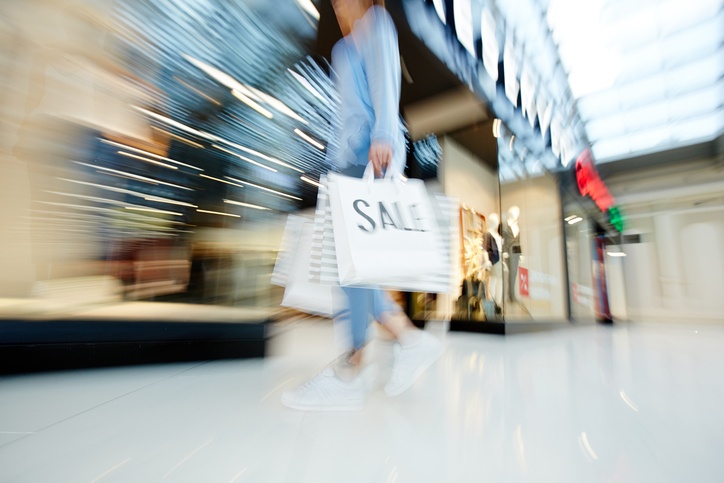 There will be four Saturdays between Thanksgiving and Christmas this year. While many small retailers maintain Black Friday is more for the big stores, customers will still be out there for one reason… 
It's all about the deal.
You're going to see a bunch of people who are not your regulars on Black Friday weekend because that's not how your regulars like to shop.
But the deal-lovers, after they visit the big-boxes, will check you out with one purpose…
Black Friday… again… is about the deal.
You'll want to have one table in the back of your store filled with I can't believe it! prices.
To prepare for Black Friday and strong Holiday Retail Sales:
Spend October and early November going through your merchandise to find:
The orphans. It's great to have a must-have toy, accessory or tool – until you sell all but the last one. Before re-ordering, critically look and see if the market has moved on. Then slash the price of the last one – even if you sold a ton of them at full price.
The misfits. Got a demo product or one that was opened but a piece was missing? Sure, you could go and order the part so you can sell it whole, or you could put it on your sale table with a sign that says missing a part. You could even be generous and print out how to get the missing part from the manufacturer.
The returns. Didn't get that otherwise perfectly fine item returned to the vendor on time for credit? No worries, even without the cellophane or in a ripped box, slap a price on it and get it to the bargain table. You have nothing to lose here.
The dogs. Sitting on complete lines that you ordered in the wrong color? Competitor blew them out at a low price? Who cares? Now's the time to make them sound like gold and strike their price. If you have to, clean up the boxes, polish the chrome or do whatever it takes to make them look new again. Put up a sign that says, Special Purchase 60% off and move them out.
If you don't have enough merchandise to fill up your table, call up one of your better sales reps. See if they have something you could offer at a really low, doorbuster price.
We're not talking a container load, but just enough to help you round out your other items.
Plan to place on your counter, full-priced, small items under $10 with signage like, "For the one you're bound to forget" or "Great for pet sitters, gardeners or yoga teachers." Your goal is to get back some of that money you may have had to eat on your big deals.
In addition, be brilliant on these basics:
Clean out your store. I'm talking about down to the fixtures here. Remove every box, bag or tag. Sweep or mop every floor surface. Get your carpets cleaned. The whole goal is to look as new as possible. Don't wait! Do it now!
Repair, repaint and relight. Once everything is clean, notice the chipped paint, the broken furniture, the yellowed signage and fix them. New customers notice this each time; now so must you.
Open up your floor. Shoppers want more space to move in and more space around items so they stand out. Use smaller round tables nested around each other to create dramatic display areas for high-profit items throughout your store.
See also, How to Increase Retail Sales – 3 Tips
In Sum
Getting ready for Black Friday and the start of the holiday selling season isn't hard but it does take planning.
Use these tips for organizing, merchandising and clearing out your store to be ready for a brisk holiday season.
And don't forget – if you haven't trained your crew to sell, you're probably settling for crumbs when you could have the feast. Check out my SalesRX.com retail sales program below.