Since 2015, Amazon has hosted its annual summer sale, Prime Day, an exclusive deal event for its Prime members. In 2019, shoppers purchased more than 175 million items during the event and its sales surpassed the prior year's Black Friday and Cyber Monday sales combined. Due to COVID, this year Amazon's highly anticipated event was postponed until mid-October, making it a perfect primer for the 2020 holiday shopping season – and spurring other retailers such as Best Buy, Target, and Walmart to offer specials as well.
To get a closer look at what other retailers did during Prime Day, on October 13th, the first day of the Amazon event, we looked at 54 retailers' home pages, spanning numerous categories. Here are the highlights:
Overall, sales events at other retailers were not as expansive as expected. While over half of the retailers evaluated had some form of promotion, few had offers that spanned the entire site or allowed free shipping with no minimum spend.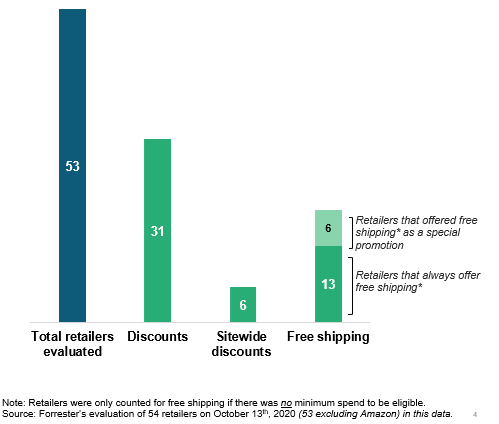 Fashion and home retailers were among the most engaged in the Prime Day frenzy. 10 of 19 fashion retailers (including apparel, footwear, and accessories) and 9 of 11 home retailers (including furniture, décor, and home improvement ) had some form of promotion running.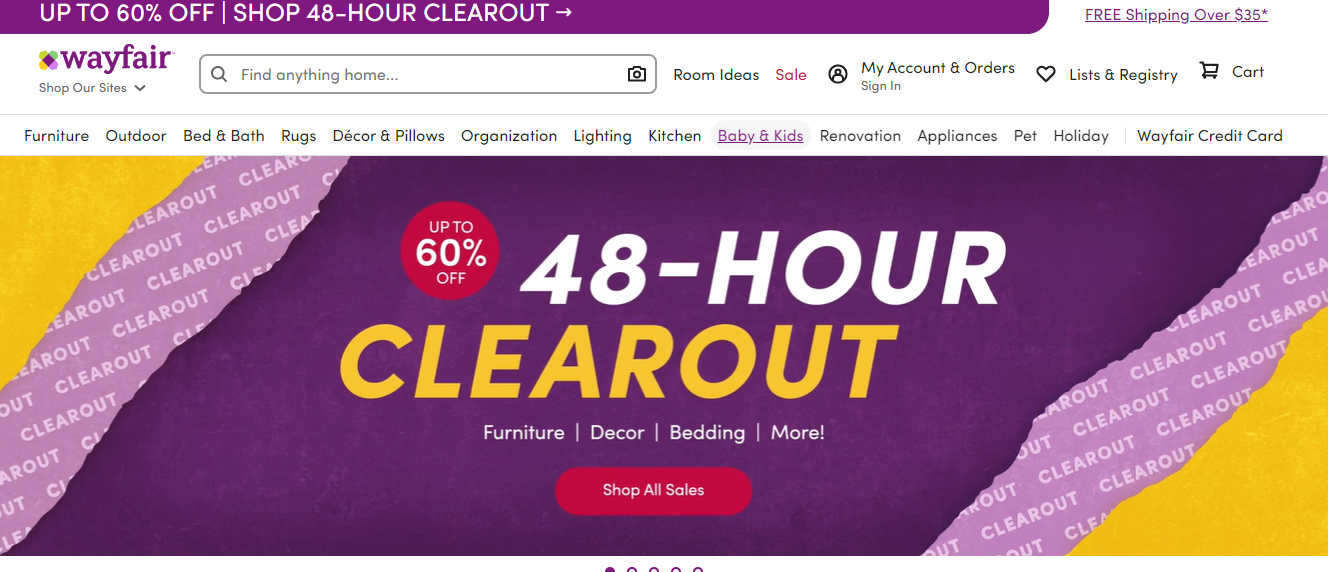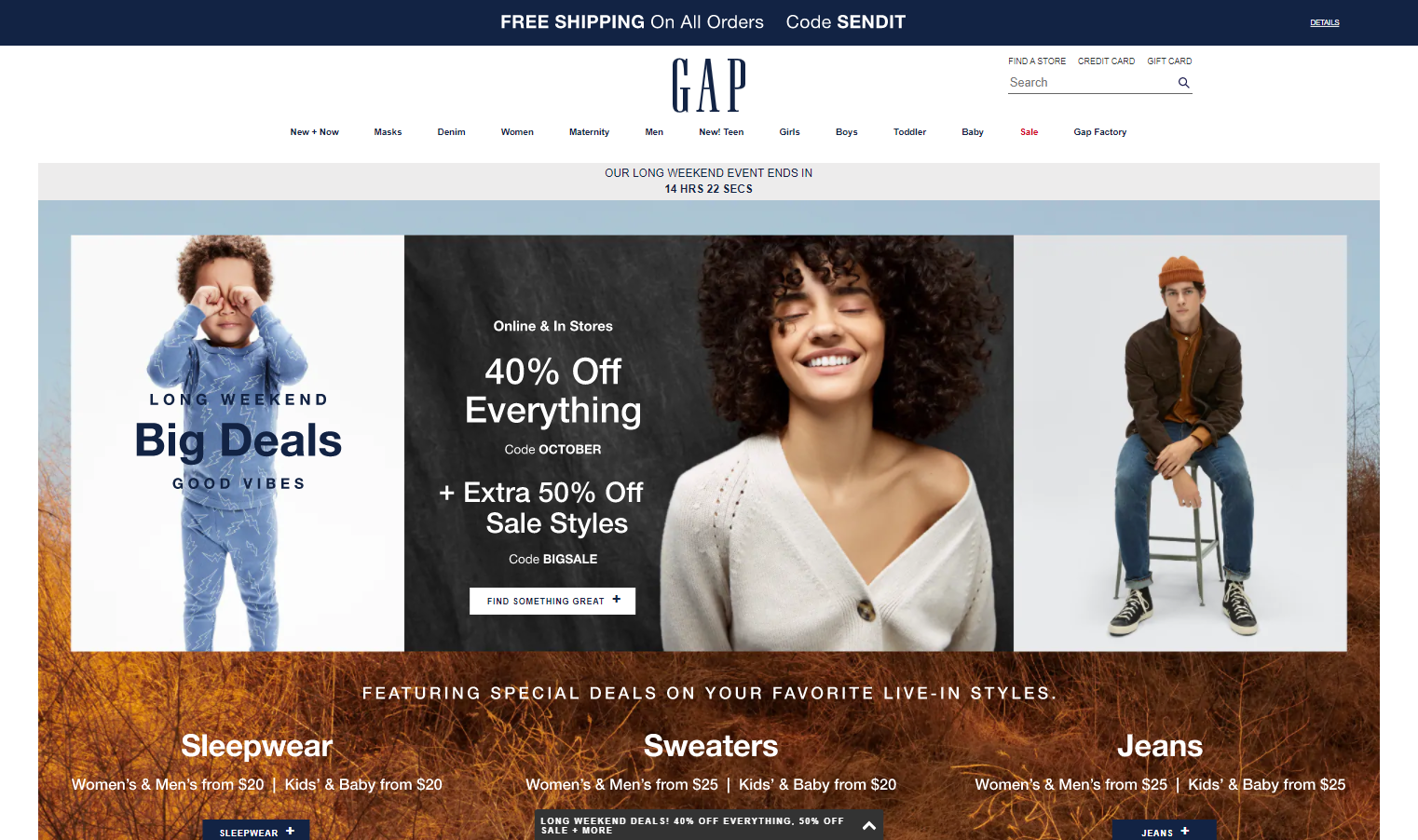 Unsurprisingly, multicategory retailers that often directly compete with Amazon were also involved. That included Target's pre-announced Deal Days event and Walmart's Big Save event. Overstock and Kohl's were also among the 6 of 7 multicategory retailers that ran promotional events.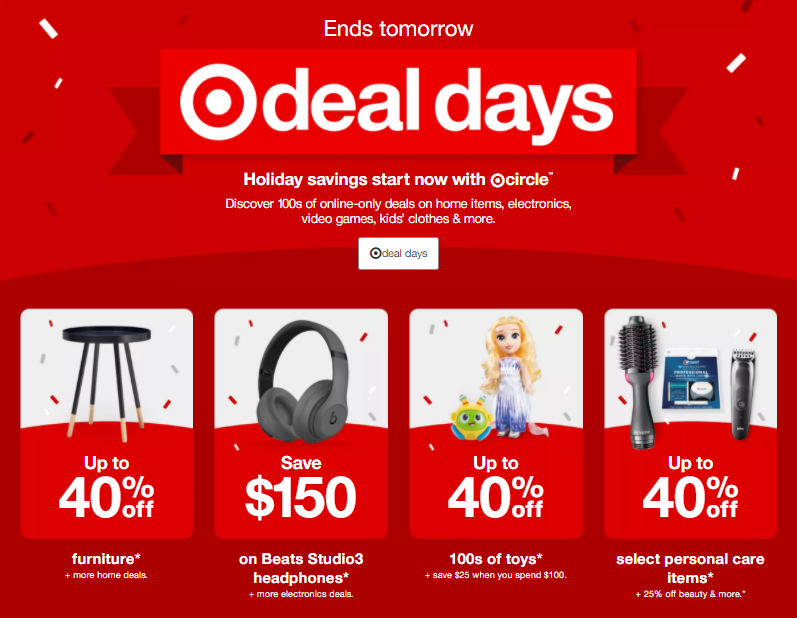 Most primarily-digital DTC brands did not participate. However, Brooklinen and Casper were 2 of 10 digitally native sites we visited that had some sort of promotion.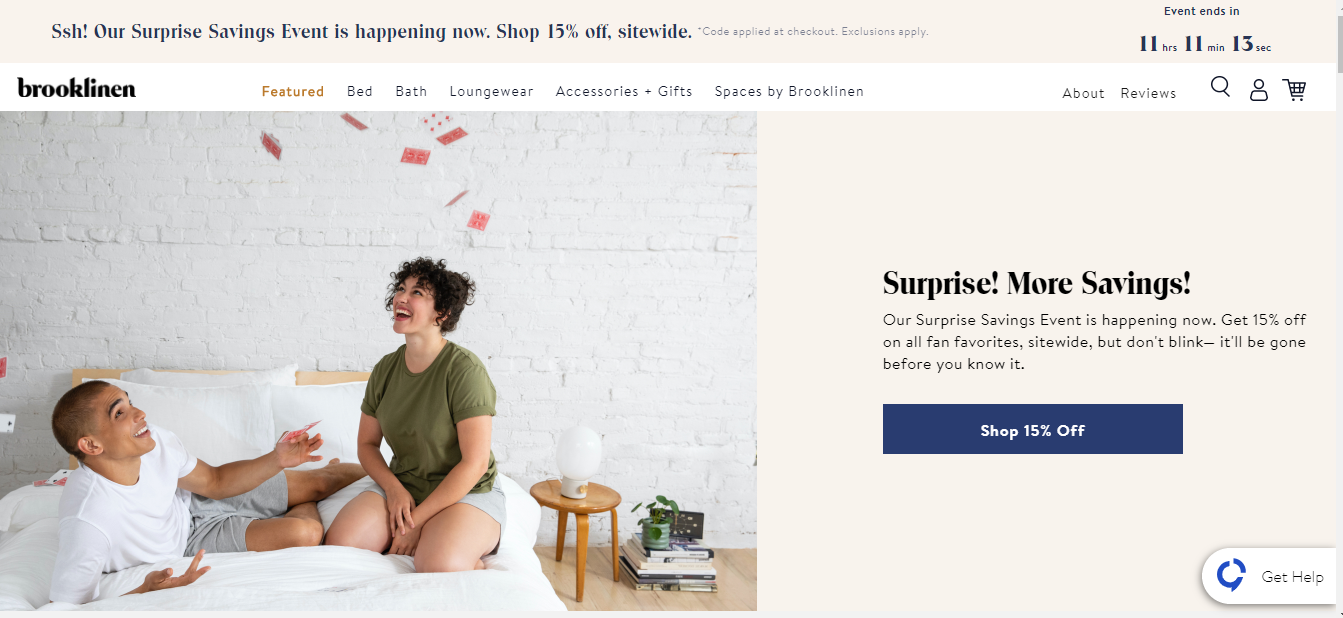 The event timing (mid-October) seemed to leave retailers at a loss for quite how to market the event. Some went the Holiday kickoff route, including Best Buy's early Black Friday deals and J.C. Penney's festive "Cyber Days" home page. Others, like The Vitamin Shoppe, were less subtle and included clever "prime" references in their event titles.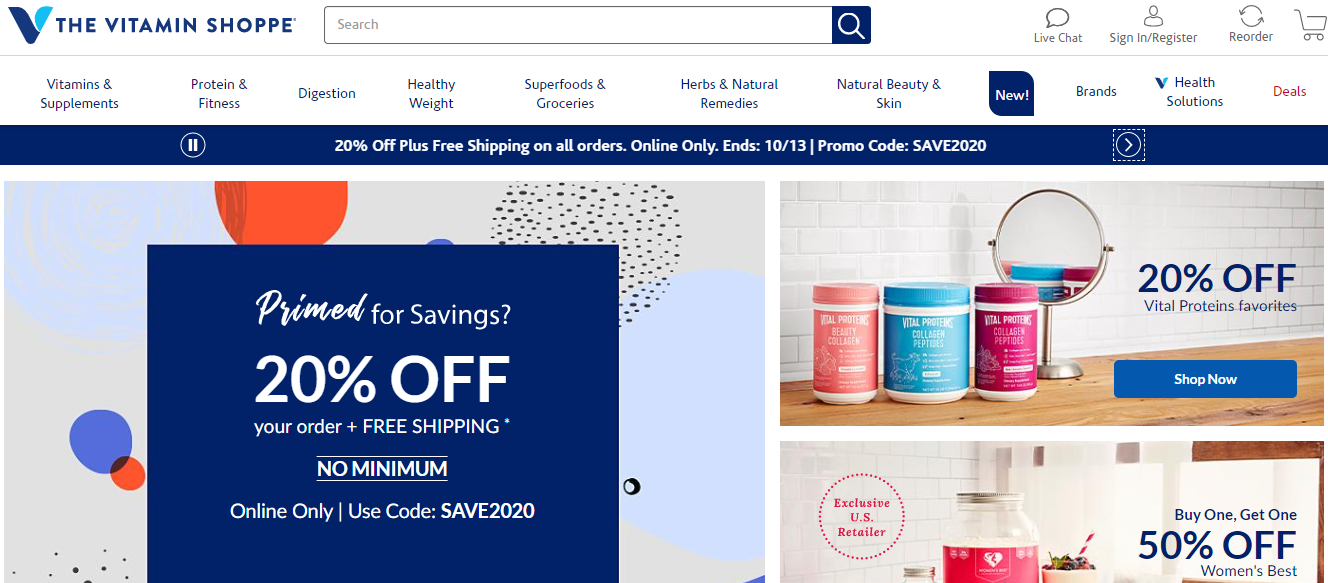 Now that Holiday 2020 has officially kicked off, stay tuned for more holiday event evaluations like this, as well as holiday prep advice for retailers and brands in our annual holiday blog series. And clients can schedule inquires with Forrester analysts to learn more about holiday strategies and tactics in the midst of COVID-19.
(co-authored with Nicole Murgia, Research Associate)