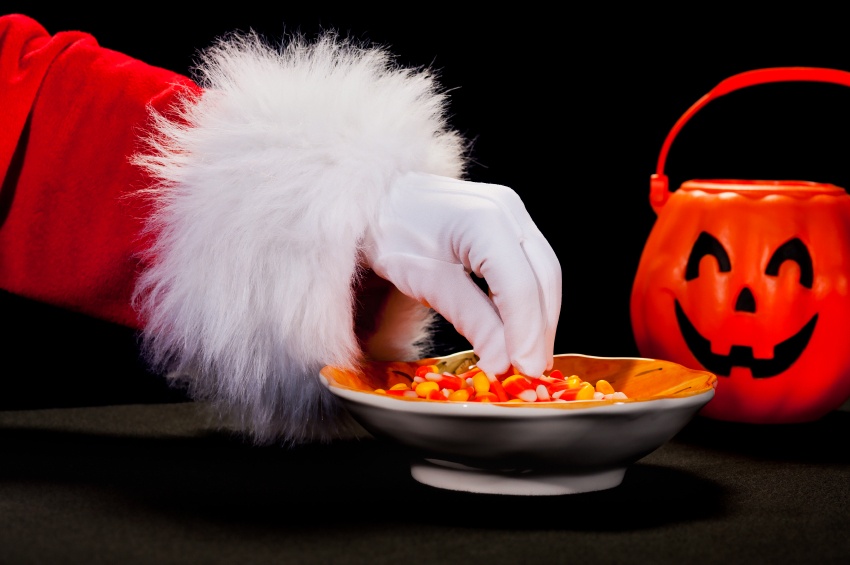 Why do retailers put out Christmas merchandise before Halloween? Because customers buy it.
It's that time of the year …
Time for the leaves to change and drop…
Corn mazes to sprout up…
Pumpkin spice lattes…
and the perennial favorite of writers everywhere…Christmas creep.
"I can't believe they already have Christmas stuff out and it's not even Halloween."
Y-A-W-N.
Oh, excuse me, I suppose I should be in the camp that talks about "the good old days" from the movie A Christmas Story when shoppers would admire retailers' windows during the annual Christmas parade.
Or maybe I should extol Nordstrom again because they won't put up decorations until Thanksgiving Day.
Sorry, but there is one basic reason all retailers should do this. Wallets.
Most customers have a mental budget of what they will spend for the holidays; for decorations, for gifts for the family, for the teachers/coaches, for the office – the works.
And the news about the 2020 Shopper Survey from Coresight Research is encouraging:
68.9% of shoppers expect to switch spending from service to products
52% plan to trade up to better quality products.
50% expect to have more money to spend on holiday shopping because, due to Covid-19, they haven't been spending and/or have been saving it.
The sooner those customers have spent money earmarked for gift-giving, the less they will spend when it comes the traditional time to think about buying holiday gifts.
And that's the opportunity for all merchants to put out the Christmas merchandise now.
This isn't something new but it is something smaller retailers have resisted and I suggest they get on board. Especially with the coronavirus pandemic still raging around the planet.
After all, catalogues with reams of holiday items have been arriving at your mailbox since August. They know something…
No, I'm not saying those items have to be in your display windows or in your prime selling space.
Just like you don't start playing 100% holiday music, you can put out more and more holiday items through November and into December. 
There's a reason last year that Target and Walmart started their holiday layaway plans early – they know Millennials. That generation is closer to my grandparents with their thriftiness. They know how to make their money go a long way and budget it accordingly.
With Apple's new iPhone 12s expected to take a larger amount out of moms' and dads' holiday budgets, what will be left over for any store will be smaller.
Smart merchants look at customer behavior when merchandising their stores and making their holiday preparations, not their own preferences of only seeing merchandise in stores after Thanksgiving.
See also, What To Do During Your First Holiday Season As A Retail Manager 
In Sum
Established merchants put out holiday merchandise because they understand having it on the floor beats having it in a distribution center or stockroom.
Whatever sells is a bonus.
With many merchants having less staff due to Covid, it can take longer to get the merchandise out onto the floor.
And let's face it, Halloween doesn't have the breadth of merchandise across all categories like Christmas does.
So, if you are a retailer, find a way to get your seasonal items out there before a competitor steals your customer and gets them to open their wallet now – leaving you with lower retail holiday sales.
If you're not a retailer and feel incensed at the realities of holiday retailing, please avoid commenting how awful it is for you. This blog is for merchants, not customers.
To really make the most of your holiday merchandise, I suggest you start using SalesRX my online retail sales training program to increase conversions and profits. You can register for a free trial below. 
You might also find value in these popular posts about How Retailers are Preparing for the Holidays: