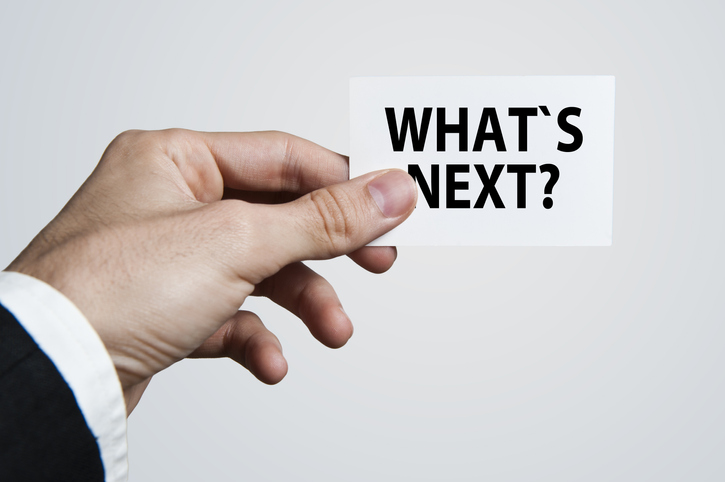 Now that the U.S. presidential election is seemingly over (who knows at this point?), what does a Joe Biden presidency mean for retailers?
I've spent the past 25 years working with some of the largest global retailers: Bernina, Brother, Hunter Douglas, Omega, Yamaha, you get the picture. Guess what's the #1 question I'm hearing from similar brands and the media right now?
What does a Biden presidency mean for retailers, specifically U.S.-based retailers heading into the next four years?
We have a significant amount of interest from all parties involved as well as the news media trying to guess what's next.
Here are three key changes that retailers can expect to see from a Biden presidency.
#1. An increased response to the COVID-19 pandemic.
Without question, there will be an increased and more coordinated response to the COVID-19 pandemic. With the pandemic raging to new heights across the US, Biden has already formed a COVID-19 task force headlined by some of the top infectious disease specialists in the world. This should translate to positive news for retailers because consumers who feel safer are more likely to venture out and spend their money.
Remember, people buy when they are hopeful. 
And here's good news to consider…
The Q3 2020 GDP for the U.S. increased at an annual rate of 33.1 percent in the third quarter of 2020, a complete reversal of the Q2 2020 GDP that decreased 31.4 percent. With the U.S. GDP growing at such a significant rate and holiday retail shopping expected to be as much as 1.5% higher than 2019, the economic forecast for retailers heading into 2021 is as good as can be expected.
And many retailers are expecting record consumer spending this holiday season if they can get enough product to sell and their stores to not be deemed inessential and closed in pandemic hot spots like New Mexico. 
A noticeable factor in the Q3 2020 GDP increase is believed to be tied to the stimulus checks distributed by the U.S. in Q2 2020. The U.S. Congress is expected to announce another round of stimulus checks in the coming months that will certainly help retailers as the first round did earlier in 2020.
I cannot understate how important it is that your perspective as retailers affects the way you run your businesses, which affects the perception a shopper experiences when they encounter your retail space.
Find hope wherever you can, leave your personal opinions at the door.
#2. A renewed sense of appreciation and longing for familiarity.
Your shoppers want to feel familiarity, not friction. That's why this holiday season is so important. We could be on the cusp of a new wave of hedonism because people have not been spending their money to travel or eat out and they want to show their love and appreciation for friends and family members in an exciting, fresh way.
Instead of regurgitating whatever you just saw on BuzzFeed or your favorite new source how the pandemic will change retail forever, here's a better place to focus your attention…
What's one thing you can do to create an inviting, comfortable place for anybody to be?
The danger so many retailers are encountering right now is not recognizing the sacrifice of the shopper. Now more than ever, they didn't have to come into your store. Online retailers made seismic strides over the past six months and brick-and-mortar retailers are just now starting to see the stakes are so much higher.
You need to realize what it took for a shopper to leave their home where they likely felt safer, go out into the world, don a mask, and walk into your store.
They slogged through the fear-mongering headlines, the political chaos, and the most divided our country has been in over a hundred years, just to shop at your store. Their reward has to be to experience exceptional customer service and a thoroughly satisfying shopping experience.
Yes, retailers must have an omnichannel experience that you're trying to promote, and of course, there's value in that approach.
But you have to give sales training for your in-store personnel so they can give customers a personal touch. A job in retail can't be about moving more merchandise, completing tasks, and cleaning up messes.
It can't be about getting consumers in and out as fast as possible.
It can't even be about making BOPIS more convenient.
It's all about the human connection.
We as a global society are wanting to know that we're still doing business with humans, not nameless, faceless corporations.
You need to create a specific feeling when people come into your store and encounter your brand.
Coronavirus retail protocols have made wearing a mask while shopping familiar, but what your customers really want is to know they're being helped by other people just like them. 
Make no mistake, there is going to be the opportunity to make up for a lot of what went wrong in your business and people's personal lives over the next few weeks.
How are you breathing familiarity into their shopping experience? As a retailer, you need to pattern interrupt customers who were unwilling to wait out a pandemic and who drove to your store.  You have to deliver more than the lowest price because frankly, our collective society is shell shocked from the news this year.
#3. People crave hope now more than ever.
With the election over, your retail business needs to evoke hope and optimism and that starts with your team members refocusing on their work. This is a time for you to circle up with your head people, your team leaders, and determine what's going to be different about your store in the next few weeks.
What is the relationship you're going to have with your team members? What is the relationship you're going to have with your customers and how are you going to execute it better?
When you ask those questions, then you can spark a new hope that exudes throughout your store.
It starts with each of us creating the place to welcome others into our lives and businesses.
Retail sales training done right is about connecting with other humans in a way that's authentic and disarming for anyone to experience. It is not about selling more widgets — that's a byproduct.
See also, Preparing for the Holidays: 11 Things to Do at Your Retail Store
In Sum
Whether you're in a downtown area, a single shop or multiple stores, in a strip center, a mall, wherever you are, your store better look brighter and more inviting than ever before.
Each employee needs to exude hope and a genuine warmth that draws people into conversations. Every day you're going to have to find a way to have meaningful conversations with your team members and customers that says, "I see you. I appreciate that you're here. We're going to figure this out together."
If you're not sure how to prepare your team for this holiday season, check out SalesRX.com. SalesRX is the #1 online retail sales training program on the market where we help your team members understand how to create authentic connections with shoppers, give hope, and turn conversations into orders.