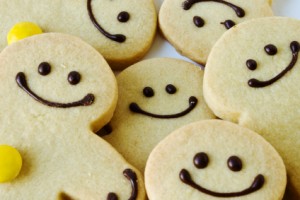 The Internet is changing not only the way retailers interact with customers, but also the ways in which they can prepare their sales staff for success.
In the past, you might have hired someone to come in and work with your crew for the day to teach them how to sell your products better. You might have even hired me to do that…
But what would have happened the next day?
More often than not, that employee training struggled to take hold. To change bad sales habits and impart correct selling habits takes time and coaching.
That has all changed as the technology used to provide online retail sales training has grown to now offer a wide range of benefits to retailers looking to grow their sales and boost their conversion rates while preserving their margins.
Beyond the obvious advantages of employees being able to complete training courses at their own pace, online sales training can use powerful interactive tools which engage learners. You now also have the opportunity to track their progress in unprecedented ways.
Here's a closer look at nine key ways in which online retail sales training benefits retailers:
1. Easy. Anyone employed to work with the public in a retail setting, no matter what their current level of experience, can receive a specialized retail sales training program powered by intuitive interfaces specially designed for ease of use.
2. Short. The best online retail sales training is designed for short, memorable video lessons that require an employee being off the floor for as little as 10 minutes a week.
3. Language. With closed captioning technology, you can train anyone, at any location, in most any language.
4. Instant. Online training programs are available 24 hours a day, seven days a week, 365 days a year. Employees can log in and start learning whenever they have the time to dedicate to a lesson.
5. Interactive. My SalesRX.com supports one-on-one learning, encouraging students with interactivity to receive the maximum benefits from my many years of teaching selling to retailers around the world.
6. Self-contained. There are no books to buy or lose, no binders to update and no complicated process. The sales training courses are all housed in one area. You can even upload your own job training materials and product knowledge lessons to augment the program.
7. Flexible. Virtual training programs are accessible from your choice of Internet-connected devices. Whether your employees have access at your store or you allow them to learn in the comfort of their own home or on the go, learners can log in and learn on a laptop or iPad. Specialized modules designed specifically to meet the needs of your retail managers are also included including a train-the trainer series.
8. Manageable. Online sales training programs should be simple, turnkey systems that do not require you to commit any other resources to their management. This is one of the key advantages online courses have over traditional in-class seminars and training sessions – you don't have to dedicate a lot of time or human resources to enjoy their benefits. Assign one salesperson as the Employee Engagement Manager and have them assign the ongoing training so all they manage is the learning, not the content creation.
9. Certifiable. An online retail sales training program has comprehensive tracking and reporting tools, allowing management to see how their sales staff is faring on an at-a-glance basis. You can also view statistics that track the relative effectiveness of each training program; which can be broken down by region, district, company division, and even by individual stores. The 
See also,
How to Choose the Right Retail Sales Training for Your Store
In Sum
By taking advantage of these new online training tools, your salespeople will enhance their ability to attract and relate to customers, convert leads into sales, generate repeat business and build rapport with your client base. And if you want me to kick-off the training, we can arrange that as well.
It all adds up to boosted confidence, enhanced professionalism, fine-tuned sales skills, and an excellent return on your investment. And that makes for not only happier employees but happier customers who buy more at your store.
To go deeper on online retail sales training, check out these posts:
Still Not Convinced You Need Retail Sales Training? Think Again!
5 Pitfalls of DIY Retail Sales Training in Your Store       
Retail Sales Training: How to Get Started and What to Expect